HP Compaq Laptop Repair
Synergy Laptop Repair renders quick and professional HP laptop repair solutions. At Synergy, we can troubleshoot and service all makes and models of HP laptops such as HP ProBook, HP EliteBook, HP Envy, HP Pavilion, HP Compaq and HP TouchSmart models.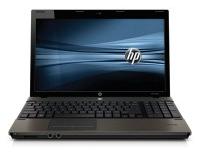 Try for once and we are sure you will be our customer for all time. We specialize in repairing HP Compaq laptop with hard disk failure, keyboard errors, display errors, DC power jack problems, and software faults.
Specialist Laptop Repair & Upgrade for all HP Compaq models
At Synergy, what make us different from other related service providers in the scenario are speedy repairs, outstanding services, and convenience. Has someone told you that your laptop's problems cannot be fixed? Then check with one of our experienced as well as trained technicians before you decide to do away with of it. Here is an overview of our Synergy HP Compaq laptop repair and upgrade services:
Motherboard repair and replacement
LCD screen replacement
Memory / hard drive / processor / video card upgrade
Keyboard / touchpad repair and replacement
Data recovery and back up
When you hand over your laptop for repair or upgrade, you needn't have to wait several days or weeks, as we complete most repair jobs in one or two days and in some cases we can fix and return it while you wait.So get in touch with us on 9841934193 or send us an email to info@hplaptopserviceinchennai.com to let us know your HP Compaq laptop repair requirements and we can assure you that you will not be disappointed.
HP Compaq 2000 Notebook PC series Repair
HP Compaq 2200 Notebook PC series Repair
Live Support : Chat Support available when you need a immediate solution for your problems through chat. Our chat support gives the solution or else contact Phone No: 9885347478, 9885729292.
Service stations: We have setup workstations across Hyderabad to enable customer for easy access and instant solution for their service requirement. Our Branches in Ameerpet, Kondapur, Kukatpally, Uppal.